News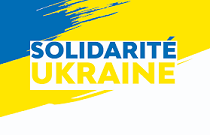 "Espace Propriétaires" affirms its full support for the Ukrainian people and joins the Belleville Commune in helping the refugees.
As always in these dramatic circumstances, we know we can count on you to respond in large numbers to the call of solidarity.
Some of you have already contacted us to tell us about your possibilities to host Ukrainian families and we thank you warmly.
In order to receive these offers of accommodation do not hesitate to contact us.
"In May, do what you like..."
What if we finally see the end of this so complicated year? We just want to believe it!
Once again we are ready... what about you?
This month we are sharing with you The Ascension Journey (summer strategy of the Belleville Valley) in order to enjoy together and make discover the mountain to the non-experts! You will find this conference right here at the bottom of the page.
We are also pleased to welcome you on our website fully dedicated and reserved to owners in Belleville Valley.